Alberta CMP will be hosting

17th Annual Alberta Regional
2023 Mineral Processing and Oil Sands Conference
.
CONNECT • DISCUSS • PRESENT • DEVELOP • LEARN
The Alberta chapter of the Canadian Mineral Processors Society (CMP) is a non-profit group consisting of operators, suppliers, manufacturers, academics and other industry professionals focusing on operational experience in the mineral processing, mining and oil sands industry.
The organization supports and promotes mentorship of university and colleague students enrolled in the mining and mineral processing programs at the provincial educational institutions.
Alberta CMP offers a venue for essential professional development networking, a forum to present and learn.
Join us on

September 20th, 2023, Wedneasday
8:00 AM – 4:00 PM
For Keynotes, Plenary sessions and Panel Discussion


Quality Hotel & Conference Centre
424 Gregoire Drive, Fort McMurray, Alberta
TO ATTEND THE CONFERENCE PLEASE

TICKET INCLUDES:
Keynote Speaker Address, Plenary Sessions, Panel Discussion,
Lunch Buffet and
Post-Conference Reception.
Early Bird Registration until July 31, 2023: $125
Standard Registration, Aug. 1 – Sept 5, 2023: $145
Late Registration starting Sept. 6, 2023: $175
The 2023 Mineral Processing and Oil Sands Conference will feature discussions on plant operations, plant start-ups and improvements, application of new or new-to-industry technologies, tailings management, bitumen extraction process improvements, process aids and other topics while showcasing current states and advances in mineral industry with an opportunity to meet companies who work on improving efficiency, focus on innovation and environmental responsibility.
Deadline for ABSTRACTS submissions: July 3, 2023.
Please refer to the Presentation Submission Guidelines here for specifics on abstracts submission.
Alberta Regional CMP conference could not exist without the continued generous support from our sponsors.
If you are interested in sponsoring the Conference you can learn more about the sponsorship opportunities here.
TO SPONSOR THE CONFERENCE PLEASE

We look forward hearing from you and receiving your presentation submissions.
If you have any registration, presentations or sponsorship inquiries please feel free to call us at 587-716-6006 .
Gold Sponsors _________________________________________________________________________________________________________________________


.

Standard Sponsor ______________________________________________________________________________________________________________________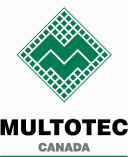 General Sponsors___________________________________________________________________